I started pulling Garden Tractors in 1992 and have built several different ones over the past 12 years.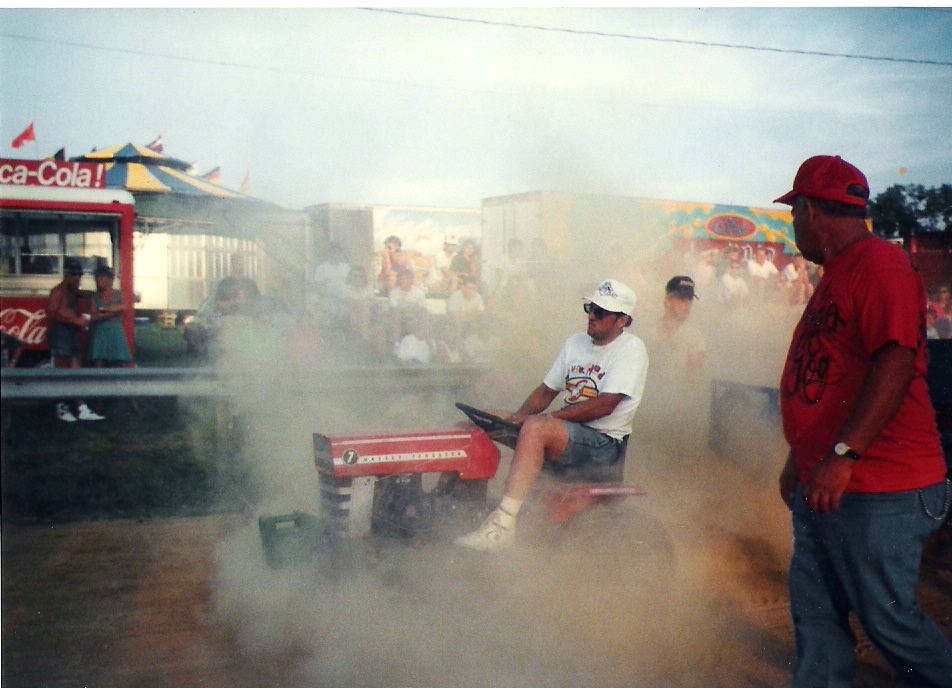 The tractor above was a 8hp. that I put together to run the 8hp. and under class at 850lbs. It was not quite powerful enough for me. So, I built the one below for the 650lb. 20hp. and under it was my first time running a twin cylinder.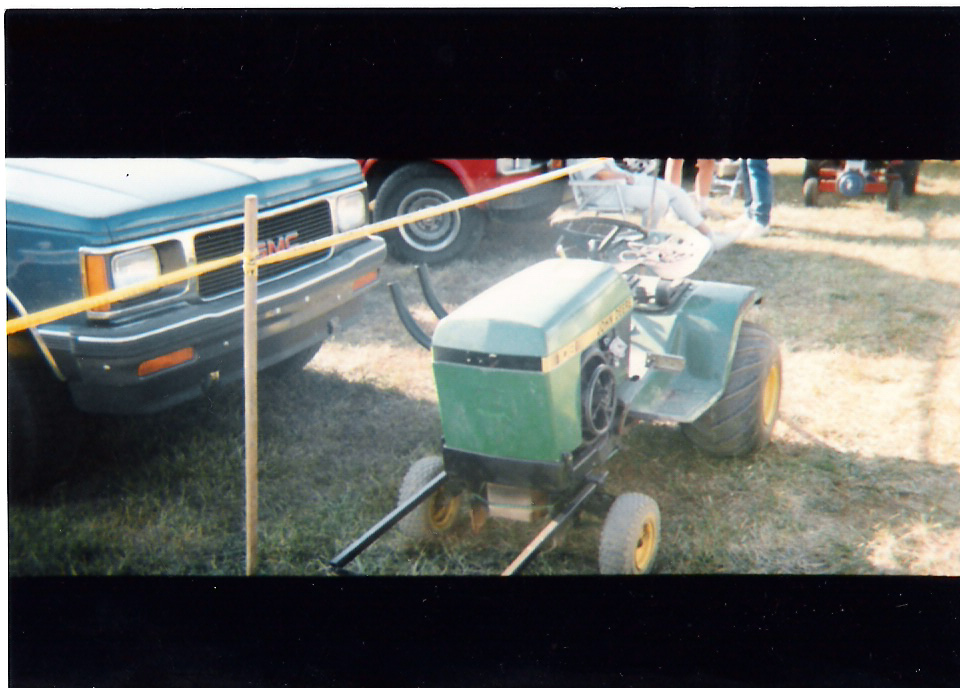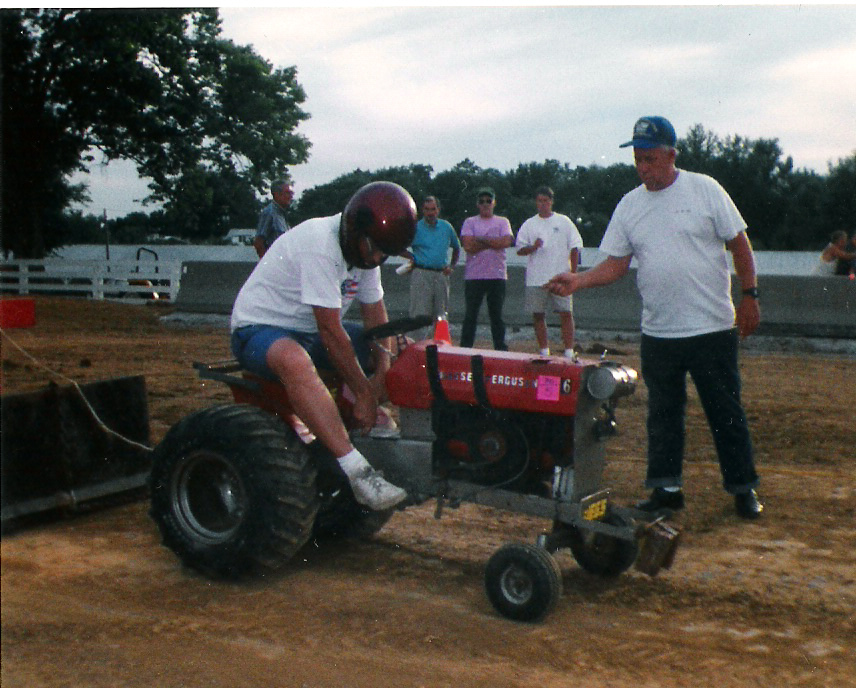 The above tractor is one that in a rush a good friend of mine let me borrow the rolling chassis just to get it together,it ran so well we ran it for about 2 years. Then the 2 of us together built the Moline Cub and both of these tractors were built to run the 650lb. class.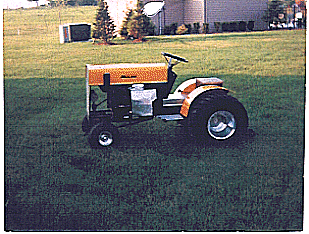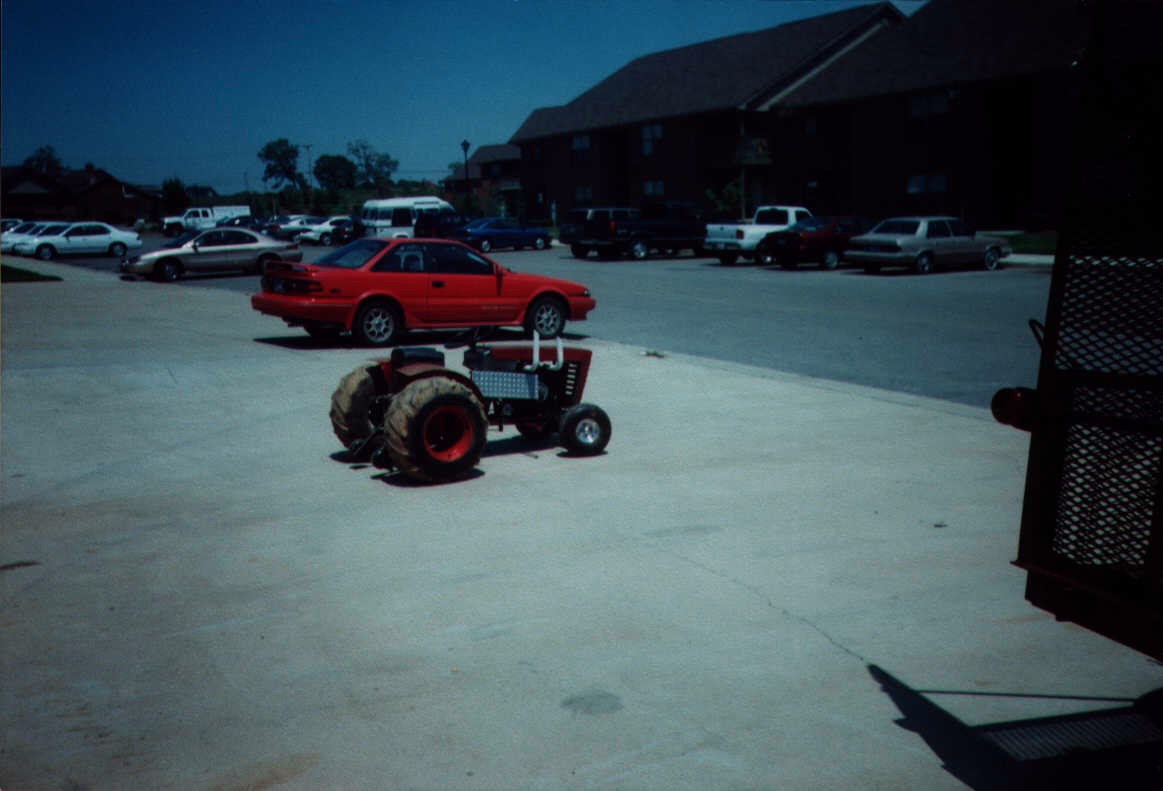 The tractor above and below are the same only with different size engines. The tractor above has the 18hp. Onan and the one below has the 24hp. And they both run anywhere from 600 lbs. to 800lbs.